Challenger Pallet is now USDA BioPreferred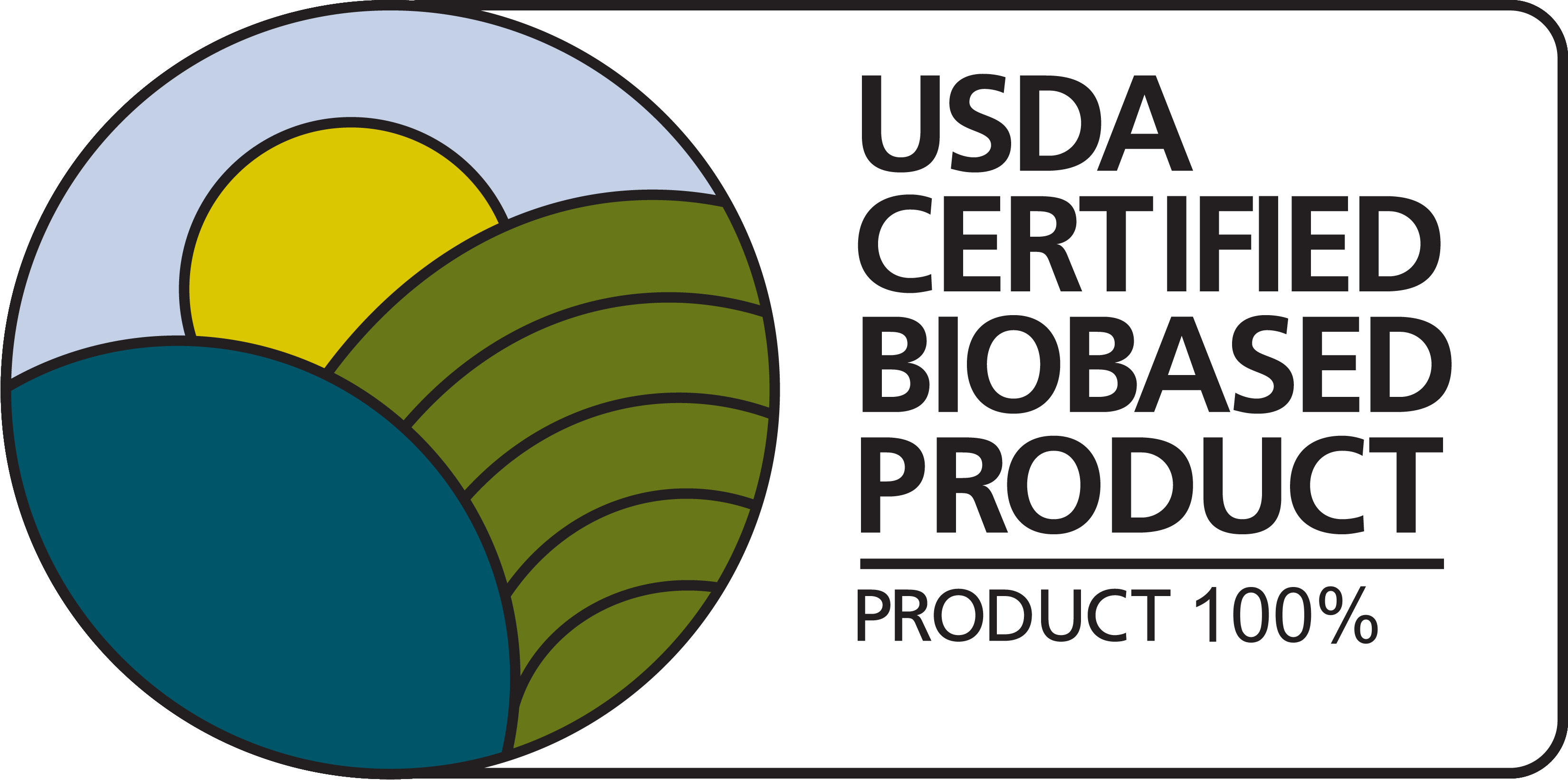 We're absolutely thrilled to share some fantastic news. Challenger Pallet has successfully earned the much-coveted USDA BioPreferred certification! This momentous achievement marks a significant step in our unwavering commitment to environmental sustainability.
Since our inception, we've continuously committed to incorporate eco-friendly practices into our operations. This certification is a heartening validation of these sustained efforts, allowing us to proudly don the badge of USDA BioPreferred. 
This program, orchestrated by the United States Department of Agriculture (USDA), is designed to recognize and promote products predominantly composed of renewable resources, and the primary goal of this initiative is to reduce environmental impact and decrease the reliance on petroleum-based materials—something that we are passionate about. For Challenger Pallet, this certification symbolizes that our meticulously crafted pallets are now recognized as 100% biobased products.
NWPCA Certification and Purpose
Functioning as the largest and most involved organization dedicated to wood packaging professionals and manufacturers since 1957, the National Wooden Pallet & Container Association (NWPCA) represents over 700 company members in 28 countries. Through their sustainable goals and eco-friendly awareness of USDA Certified Biobased Products, purchasers can buy NWPCA certified products with verified biobased components.
Their main mission is to promote the eco-friendly consumption of wooden products in the pallet manufacturing sector, verifying a low-cost, high-quality solution for product packaging. With their stamp of approval of wooden pallet products and manufacturers throughout the world, they provide consumers an expert endorsement of this commitment to biobased components and their quality.
Completing Certification
Manufacturers looking to become certified by the NWPCA can contact the organization to begin the process. A company must have a valid Pallet Design System™ (PDS) license and be in good standing within the industry to qualify for consideration. This certification only applies to organic carbon content, meaning nails—which contain hardly any organic carbon—are not considered in this certification.
Once the NWPCA has verified the legitimacy of the products, the company, and the efficient means of pallet production, manufacturers are granted eligibility to promote the USDA Certified Biobased Product label however they choose. This could be by:
Heat stamping the label into the wood
Featuring the label in promotional content
Ink-stamping the label on products
Marketing the label on websites and marketing materials
Pallet Design System™
Our journey to this critical certification was made possible by our consistent use of the Pallet Design System™ (PDS), a cutting-edge software that plays an instrumental role in the design and construction of our wooden pallets. PDS is a scientifically advanced tool that facilitates comprehensive design, analysis, and evaluation of wooden pallets. PDS license holders like Challenger Pallet are eligible to apply for the USDA BioPreferred certification, demonstrating their dedication to producing sustainable, environmentally friendly products.
The Ripple Effect of Our Certification
Attaining the USDA BioPreferred certification isn't merely about receiving a label; it's a testament to our commitment to a more sustainable, greener approach in our business operations. It also signals our active contribution to reducing environmental impact.
For instance, pallet recyclers and remanufacturers that utilize the Pallet Design System™ and maintain their licensing status can also proudly use the certification logo. This creates a ripple effect in the industry, spreading the culture of sustainable practices far and wide, furthering the reach of these critical environmental initiatives.
Not only that, but this certification process advocates for best practices in the way pallets are marked. Interestingly, there are no stringent rules about where the certification label should be placed on the pallet. This flexibility gives companies the freedom to innovate and find customer-friendly ways of marking their products. As a testament to our commitment to staying 100% biobased, we even have the option to burn the certification logo into the wood, adding another layer of brand visibility without compromising our eco-friendly pledge.
It's also essential to underline that the certification covers every component of our pallets, including nails, a significant part of pallet construction. The method used to evaluate biobased content (ASTM D6866) calculates this content based on organic carbon content. Since nails contain negligible or no organic carbon, they don't impact the biobased status of the pallet, ensuring that our pallets retain their 100% biobased status.
The Broader Impact of Biobased Certification
Obtaining the USDA BioPreferred certification goes beyond enhancing our brand value—it has broader implications. It serves as an impactful way to emphasize the sustainability of wood products. In the words of Brent McClendon, President and CEO of NWPCA, achieving this certification "confirms the strong environmental attributes of wood pallets and presents tremendous opportunities for our members."
We view the BioPreferred program as a platform that allows us to illustrate our commitment to reducing our carbon footprint and implementing sustainable business practices. In addition to educating the public, businesses, institutions, supply chains, and consumers about the value of biobased products, the USDA BioPreferred certification communicates a powerful message about the urgency to transition towards renewable resources and reduce our dependence on petroleum-based products. 
Setting Standards in the Pallet Industry
This USDA BioPreferred certification sets us apart in the pallet industry. We believe in doing business in a way that not only serves our customers, but also contributes positively to the environment. Through our actions, we aim to inspire and set a standard for other businesses in the industry.
Our 100% biobased pallets serve as a shining example of how we can incorporate sustainability in our products without compromising on their quality or performance. Each pallet manufactured by us reduces the carbon footprint and decreases the reliance on non-renewable resources. We're not only producing environmentally-friendly pallets, but also paving the way for sustainable practices in the industry.
Unfolding a Sustainable Future
As we celebrate this achievement today, our focus is firmly set on the road ahead. While this certification is an affirmation of our eco-friendly practices, we understand that there is always room for improvement and innovation. We will continue to explore more ways to minimize our environmental impact and contribute to a sustainable future.
We are optimistic about the role of technology in aiding this quest. With the Pallet Design System™, we've already seen the kind of difference advanced tools can make in product design and construction. Moving forward, we will continue to embrace such innovations, using them to create products that not only meet our customers' needs, but also contribute to a greener planet.
Looking Ahead with Optimism
At Challenger Pallet, we're incredibly proud of this hard-earned certification, which acknowledges our dedication to sustainable practices. However, we understand that our journey doesn't end here. This achievement propels us to continue our endeavors towards enhancing our sustainable practices, innovating our products, and setting new benchmarks in the industry.
As we move forward, we remain committed to providing our customers with high-quality, 100% biobased pallets. We view this certification as a stepping stone towards a greener future, one where our products contribute towards a more sustainable planet. We are excited for the path that lies ahead and look forward to sharing this journey with our customers, partners, and stakeholders.
Finally, we at Challenger Pallet would like to extend our heartfelt thanks to everyone involved in helping us achieve this milestone. Your unwavering faith and support continue to be our driving force in all that we do. We look forward to continuing our shared mission of creating a more sustainable world for our families and the wider world with you. Thank you for being part of our journey to greater sustainability. Together, we're building a greener future!